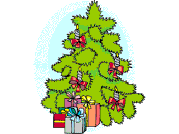 We offer FREE Personalized Gift Certificates for Christmas
Want to order a house sign as a personalized Gift but not sure what kind your recipients would like? Or have you missed our delivery deadline and would like something tangible to give to your recipient?
Available from November 10th 2016 onwards
---
Example of our FREE Personalised Gift Certificate
Click on the Certificate above to view it full sized - you can then test print it!
You will need Adobe PDF reader installed to print the
Gift certificate - dowload it from
HERE
Great for those last minute gifts - or if you can't quite decide on which font or text layout your recipient would prefer.


Your recipients will have a tangible illustration of the gift you have chosen BEFORE we go ahead and make it.


Each certificate shows a visual mock up of the actual design of house sign you have chosen with your preferred choice of background colour, font and text layout.


Our certificates can have a personalised message printed in a classic script from you to your recipients


Your Recipients then simply 'OK' the draft visual for us to proceed with making their house sign AFTER Christmas or they can ask us for any alterations they would prefer


We will send a FREE Certificate to your email address in PDF format for you to print out.


Emailed Certificates are free - Certificates can also be sent by Special delivery cost £4.95 extra per house sign and are not refundable. Please contact us by phone to arrange a gift certificate by post

---
To order a house sign as a gift certificate, simply place your order for the sign you wish to buy for the recipient online in our shopping cart and tick the box for 'gift certificate' then enter any personalized message - we will then create the certificate and send it to you as an email attachment for you to print out